1 Year Paper Anniversary Giveaway – PUMPKINS AND SIGNS
October 15, 2016 was a very big day for the Trentadue Torres Team – it was the grand opening of our Home Staging and Decor Showroom in Stouffville!
Traditionally, you are supposed to give paper gifts on a one year anniversary.
So we thought why don't we give out FREE "SLOW DOWN FOR KIDS" lawn signs.
(They're not really paper-much sturdier)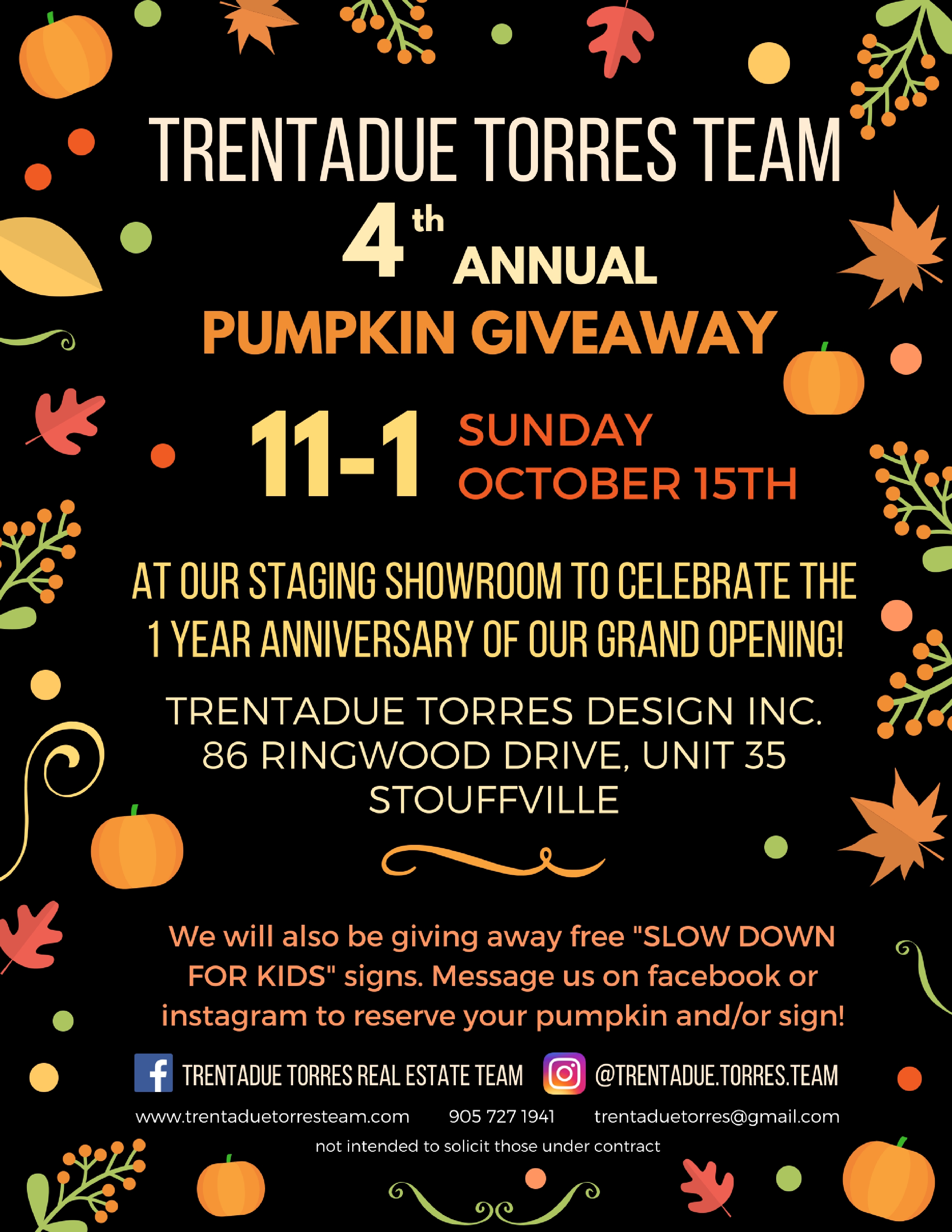 BUT, this weekend also happens to fall around the time of our annual pumpkin giveaway! SO, we are having our 4th annual pumpkin giveaway AND our 1 year paper anniversary giveaway all in one day!
Come by our showroom at 86 Ringwood Drive, Unit 35 in Stouffville to pick up a free pumpkin and/or sign and  have a snack, a hot chocolate and celebrate with us!
SUNDAY OCTOBER 15TH, 2017 from 11am-1pm
Send us a message on facebook or instagram to reserve your pumpkin and/or sign.
Links to our pages if you don't already follow us: